Cow tuna, Sailfish and Marlin with PV Sportfishing
2011-10-02 15:30:09
Puerto Vallarta, Mainland Mexico - Saltwater Fishing Report
El banco and Corbetena
<p>Puerto Vallarta fishing report September 2011 its been a great month of fishing all the big game fish are here and hungry, the biggest catches of the month 400+ lb blue Marlin, 260 + lb Black Marlin, 200+ lb Yellowfin tuna, 90+ lbs Sailfish, and 50+ lb Mahi mahi. its been a flip of the coin each day which is going to be better fishing the Bank or Corbetena, The Yellowfin tuna have been biting live skip Jacks and goggle eyes. Sailfish We have had lots of luck with dead bait slow trolling in open water. The Marlin have also been biting live bait mid sized skippies. mahi mahi have been biting live goggle eyes. The Yellowfin tuna have been getting bigger and bigger so expect some 300+cow reports soon, and alot more Black Marlin reports, before last week there has been lots of blue's but this last week We have caught 3 blacks all over 200 lbs. We tagged released 1 at El Corbetena and another 1 at the bank and 1 more came belly up after long fight at Corbetena. Puerto Vallarta fishing does not get much better then this the only game fish we are missing right is Wahoo which normally show up mid October.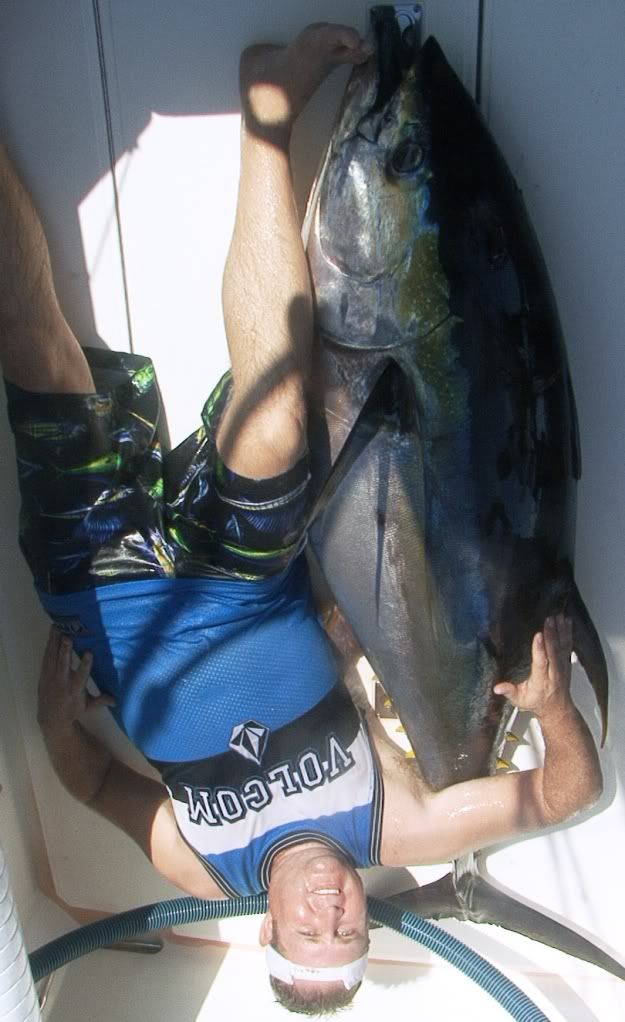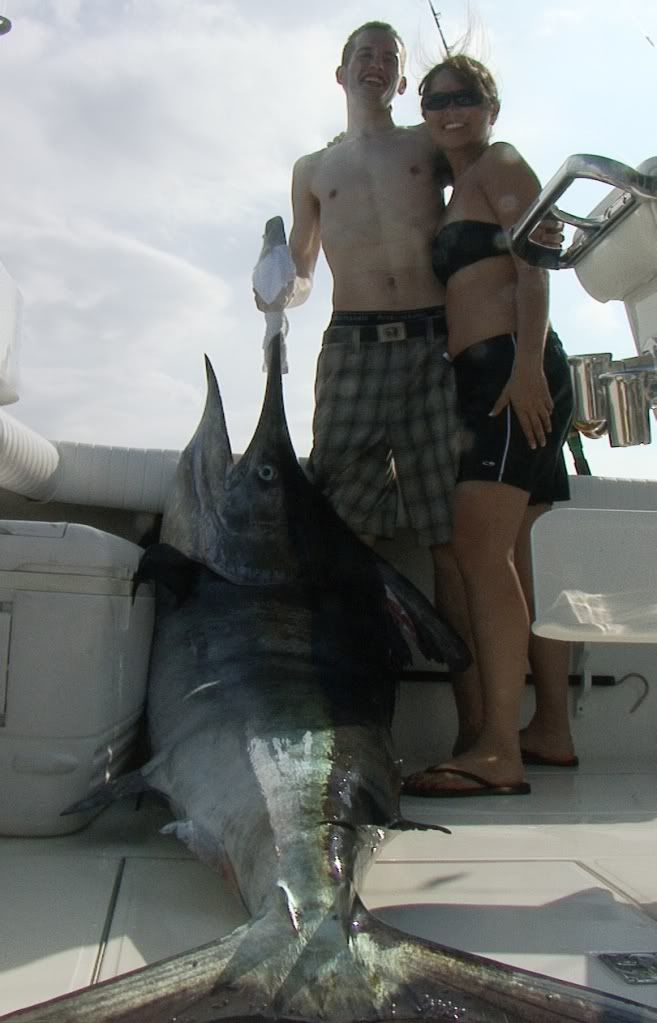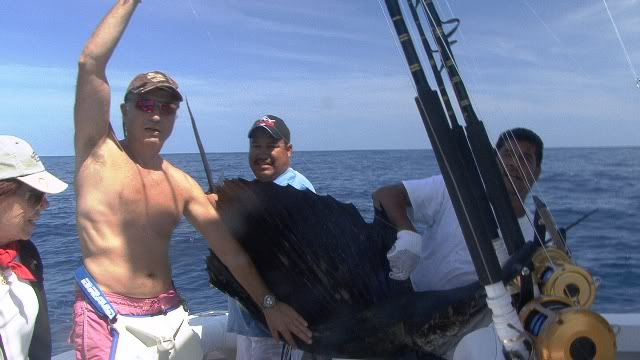 Fish Species: Marlin, Yellowfin tuna, Sailfish
Bait Used:
Method Used:
Water Depth:
Water Temperature: 89
Wind Direction:
Wind Speed:
About The Author: Captain Daniel Cruz
Company: PV Sportfishng
Area Reporting: Puerto Vallarta Mexico
Bio: Hey this is Captain Steve Torres From Puerto Vallarta Mexico. Puerto Vallarta fishing with PV Sportfishing. Puerto Vallarta fishing charters include fishing licenses, lures, hooks, ice, live bait, flouro carbon leaders, crew, and a bi-lingual captain all prices are in American dollars for the whole boat not per person. We know it is important to have the best gear possible when you are reeling in a 1,000 lb marlin or a 400lb monster tuna we spend the extra bucks so that you will have a fishing experience of a lifetime all of our gear is Shimano or Penn reels we switch our lines regularly so you know the line you will be fishing with will not be stretched we specialize in catching big fish and it shows with us its always a first class trip for a good price we are located by the light house in puesta del sol condominios marina Vallarta in Puerto Vallarta Mexico.
1-717-945-9992
Click Here
For Past Fishing Reports by Captain Daniel Cruz