Everglades, late spring
2010-05-25 16:37:23
Flamingo, Florida - Saltwater Fishing Report
Everglades backcountry, Flamingo to Everglades Ctiy
As usual when things get really hot, and I'm booked continuously, the fishing reports don't get done.... this report will cover the last four weeks in the backcountry of Everglades National Park out of both Flamingo and Everglades City at each end of the Park. The giant tarpon have moved on now, leaving lots of small to medium sized tarpon each day (the mediums run up to about 60 to 70lbs...) in small creeks. They're available every day we've looked for them, but some days they're very tough to feed.
Since everything else is biting now the tarpon haven't been the only target each day. Nearby rivers are starting to heat up with some spots holding so many snapper that we're getting bites on every cast with small jigs and a lot of multiple hookups. As usual for this time of year the mangroves that are biting as still a bit small but that is beginning to change as we near summer. Along with the mangrove snapper, the gag grouper and goliath grouper in those same rivers have taken us to school when we've found them. Using the heaviest rods onboard (up to 20lb gear) we've just gotten slammed repeatedly by very aggressive gag grouper. The goliaths are a bit easier to deal with so I'm looking for a re-match... Along with the snappers and grouper the speckled trout have been available every day in good numbers. Although a bit smaller than a month ago, most are still keeper sized and you can catch them until you get tired... I'm particularly fond of fishing them with a small popping bug early in the day before the wind comes up. Mixed in with the trout have been good numbers of smaller spanish mackeral both along the coast and up inside rivers. You'll know when they're around since you'll begin to lose jigs and flies to cutoffs and see the macks as they rocket into the air after small bait. Speaking of bait you can find small bait along almost every Gulf coast shoreline if you look for them. The vast majority of the bait is still less than 3" but it's still good forage for hungry fish. This is also the time of year when triple tail begin to show up inshore. They make fine targets on light spinning or fly tackle and some of them are on the large side...
Snook and redfish are beginning to show now for sight-fishing shots everyday along the coast and back up inside if you know where to look. In a week or so the big spawning snook should make their first appearance around rivermouths. To go with them the sharks in those same areas will be on the prowl - we're already having hooked fish attacked each day. A few days ago one of my anglers hooked a nice snapper on fly that promptly gained 80 to 100lbs after the first minute. This is no time to go for a swim along the coast....
Now for a few photos...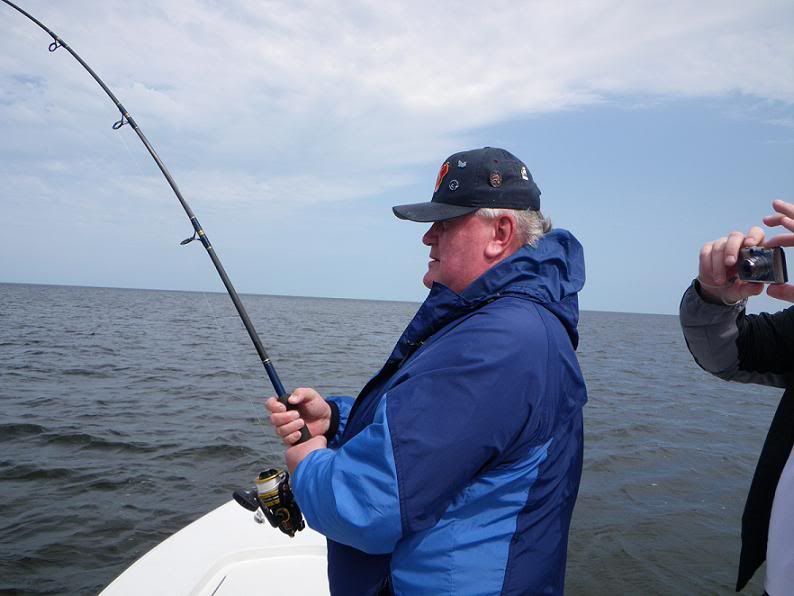 Nothing like a big tarpon to work up a sweat. This fish was caught and released about three weeks ago...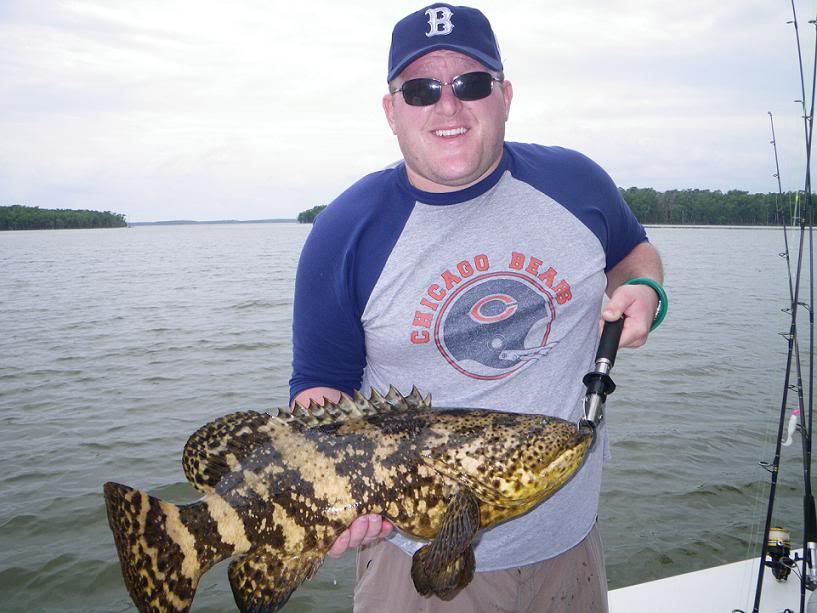 This 14lb goliath grouper was guarding a river corner near Oyster Bay, carefully released after a photo...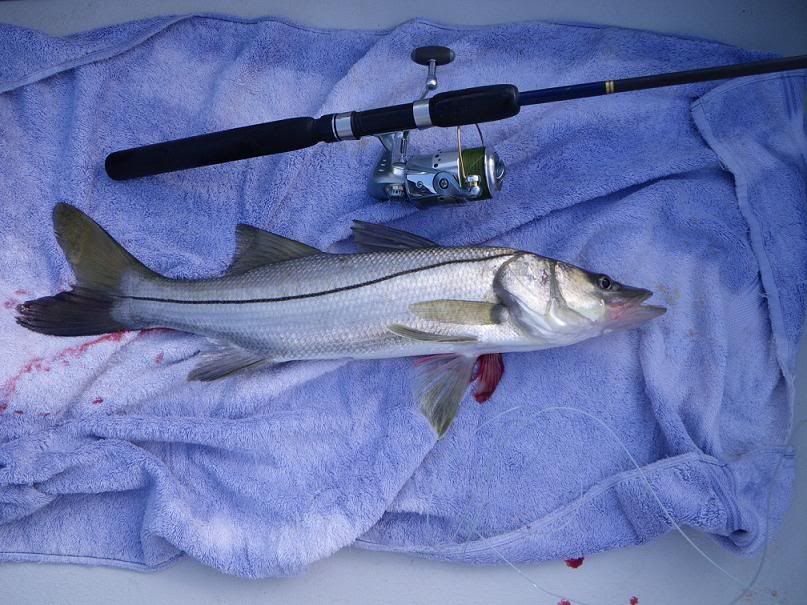 this Everglades City snook was released after posing for a photo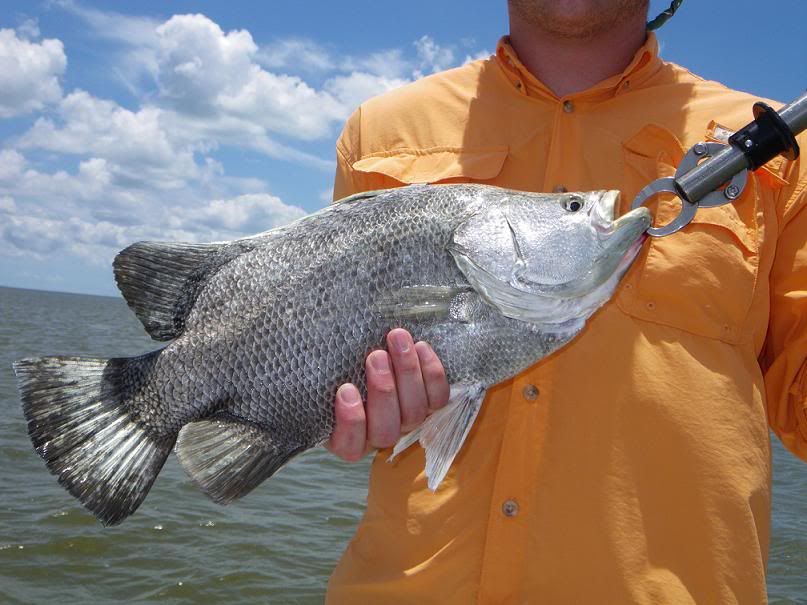 this small triple tail was one of two on light spinning gear near Lostman's River... the larger one didn't make it to the boat.
Tight lines
Bob LeMay
(954) 435-5666
Fish Species: tarpon, snook, redfish, trout, triple tail, grouper, snapper
Bait Used: lures and flies
Method Used:
Water Depth:
Water Temperature:
Wind Direction:
Wind Speed:
About The Author: Captain Bob Lemay
Company: Captain Bob Lemay Fishing Guide
Area Reporting: Biscayne Bay and Flamingo
Bio: Capt. Bob LeMay began his south Florida fishing career almost thirty years ago. He has worked for area tackle shops, mated on charter boats, but the highlight of those early years was winning the Lauderdale Billfish Tournament in 1973 with two anglers who had never fished for billfish before!
By the end of the seventies he was guiding part-time and tying flies commercially. In 1995, he began guiding fulltime. Through Umpqua Feather Merchants his fly patterns are now sold in shops around the world and in catalogues like LL Bean and Westbank Anglers.
954-309-9489
Click Here
For Past Fishing Reports by Captain Bob Lemay