Flamingo report, 8 October
2011-10-09 16:52:17
Flamingo, Florida - Saltwater Fishing Report
Everglades National Park, gulf coast and interior
<p>This report is a bit late since the last day on the water was Monday, but since then the weather seems to have shut down everything in our area. It will clear by the end of the weekend so most of this is still valid...
We started out ten days ago, fly fishing with anglers from Europe and were in tarpon of every size for hours at a time three days straight. The only problem is that they were gorging on glass minnows (bay anchovies) and very hard to feed. On the first day Waldi Van Leeuwen hooked and fought two tarpon to the boat, a 25lb fish on a 7wt. and an 80lb fish on a 10wt. Here's some pics from that day...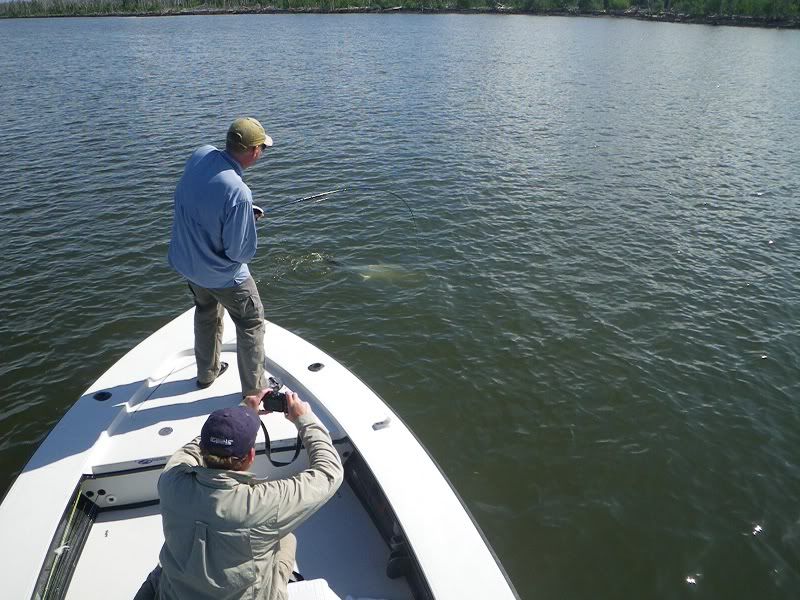 The next two days were pure frustration. We had fish of every size around the skiff for hours but only managed two or three hookups a day - and none stayed attached. Not much fun when fish from 20 to 120 are obviously feeding all around you and not taking your flies... Waldi managed one nice snook and Floris Van Den Berg took one spanish mackeral, here's the pic...
Needless to say I went home the last day talking to myself and not liking the answers. I've since spent some time at the tying bench and may have come up with a solution - we'll see... To make matters that much worse I lost a pushpole trailering back from Flamingo, then found I needed two trailer tires to get back on the road. Anyone claims you can make a good living as a guide should be laughed at.....
By Monday the weather situation had changed quite a bit and all the tarpon were just gone (I guess they were anticipating the big weather change coming...). The good news is that the redfish and speckled trout were biting - both along the coast and back up inside Whitewater Bay.
Brothers Brad and Mitch Feller each caught and released a redfish too big to keep at 28", then caught a solid 25 to 26" fish for the table.... Here's a few pics....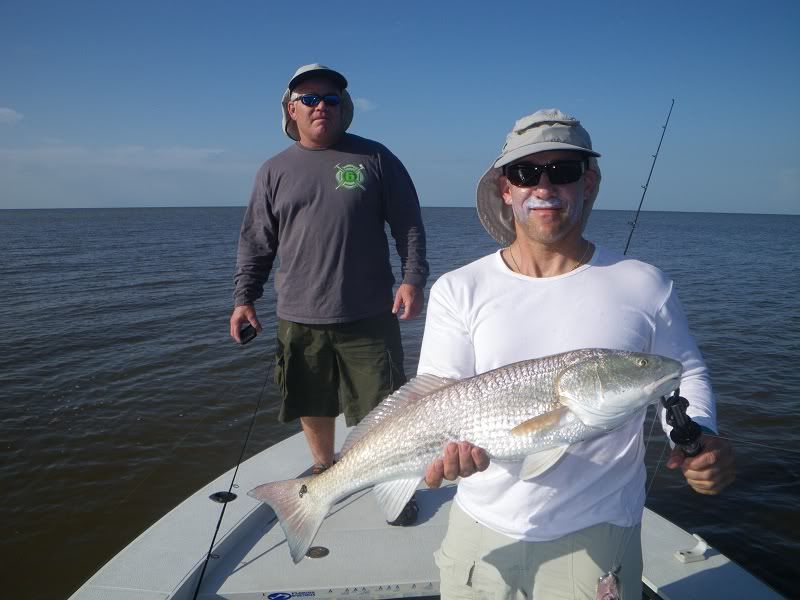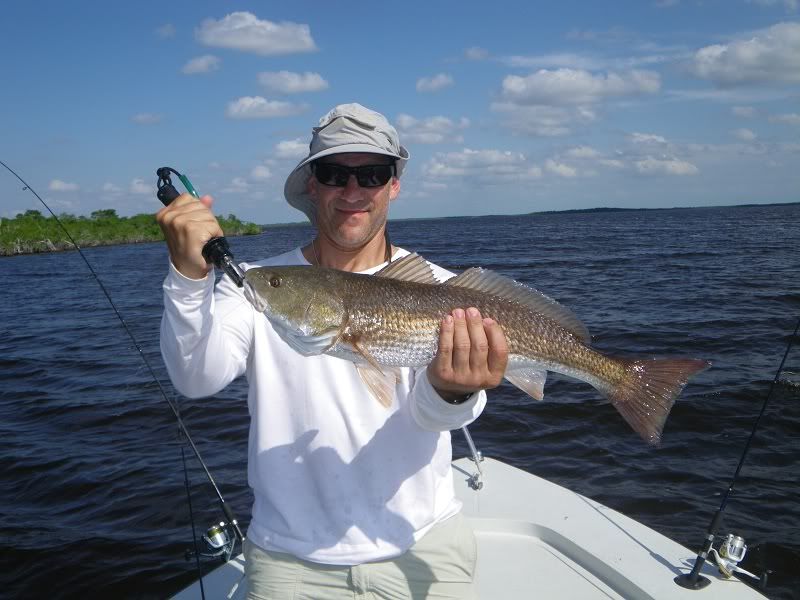 Here's the pair of reds that Brad got, next are Mitch's...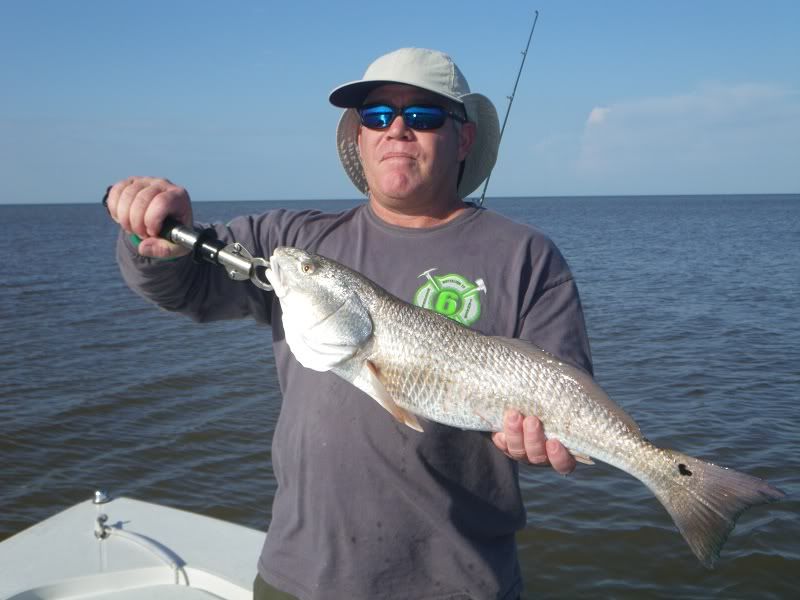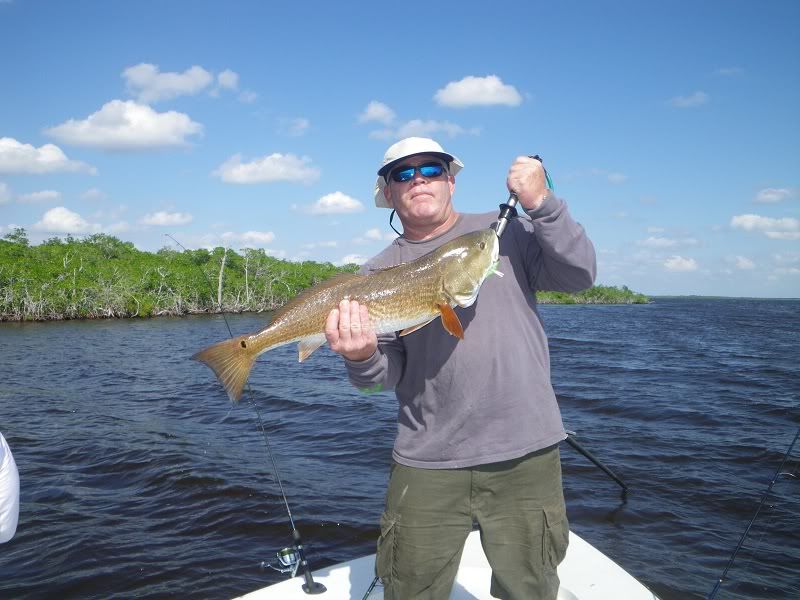 One look at their color and you can figure out which were out on the coast and which were up inside.... Along the way they caught and released at least fifty speckled trout and other fish besides. A great day to partially erase the beating those tarpon gave a few days before.
Flamingo should be back to normal for this time of year in the coming week. That means everything from giant tarpon on down are feeding up hard preparing for colder weather. No place in south Florida has better action right now....
Tight Lines
Bob LeMay
(954) 435-5666
Fish Species: tarpon, snook, redfish, trout
Bait Used:
Method Used:
Water Depth:
Water Temperature:
Wind Direction:
Wind Speed:
About The Author: Captain Bob Lemay
Company: Captain Bob Lemay Fishing Guide
Area Reporting: Biscayne Bay and Flamingo
Bio: Capt. Bob LeMay began his south Florida fishing career almost thirty years ago. He has worked for area tackle shops, mated on charter boats, but the highlight of those early years was winning the Lauderdale Billfish Tournament in 1973 with two anglers who had never fished for billfish before!
By the end of the seventies he was guiding part-time and tying flies commercially. In 1995, he began guiding fulltime. Through Umpqua Feather Merchants his fly patterns are now sold in shops around the world and in catalogues like LL Bean and Westbank Anglers.
954-309-9489
Click Here
For Past Fishing Reports by Captain Bob Lemay