Summer time fishing starting
2008-06-27 14:48:57
Morehead City, North Carolina - Saltwater Fishing Report
14 to Big rock
<p>Have been real busy but the winds have picked up and caused several cancellations this week, Monday, Tuesday Friday and Saturday. Hopefully this run of wind will be short lived. Last week I had several inshore trips and caught some nice Spanish on the half day trips. I fish for Spanish on real light tackle which is more fun but you catch a few less fish. I'll try to start taking some pictures of those trips. Our offshore trips have seen more and more small dolphin with some gaffers scattered in. This is the start of typical summer time fishing. I've had a lot of children on board lately and that makes this profession worth while. Here are a few pictures: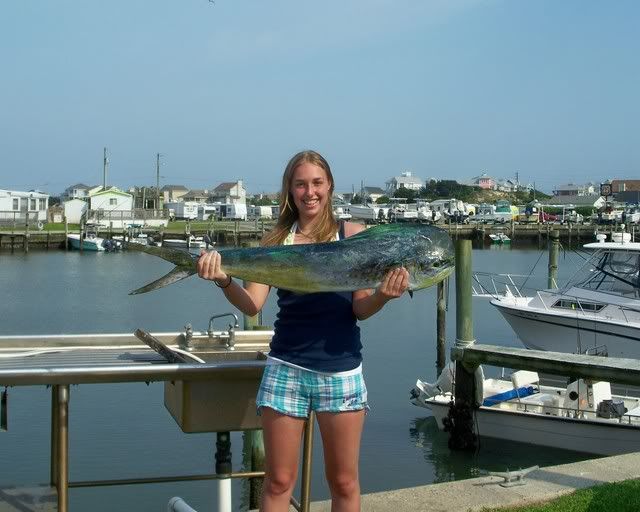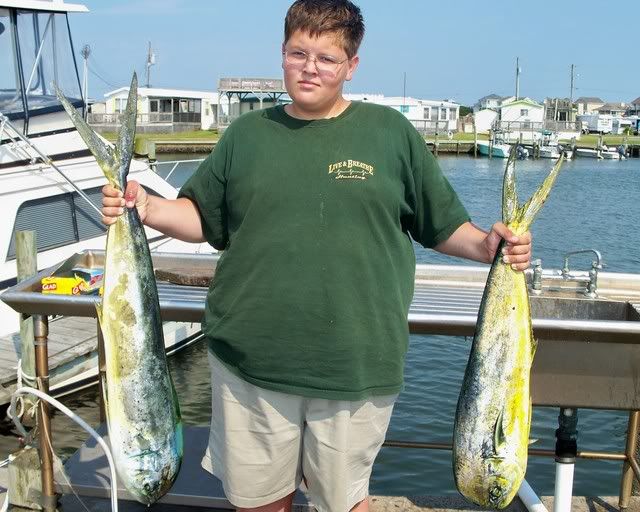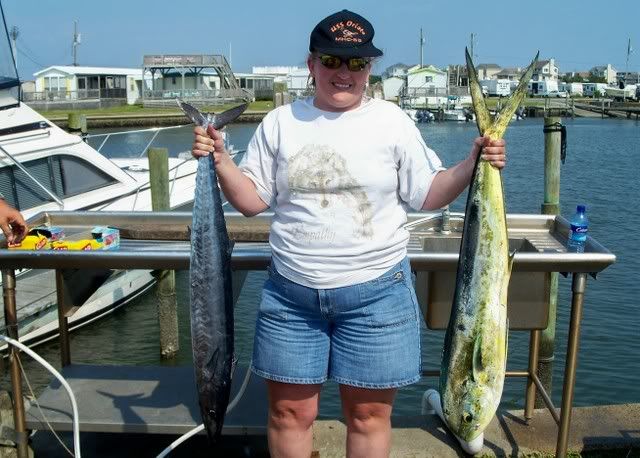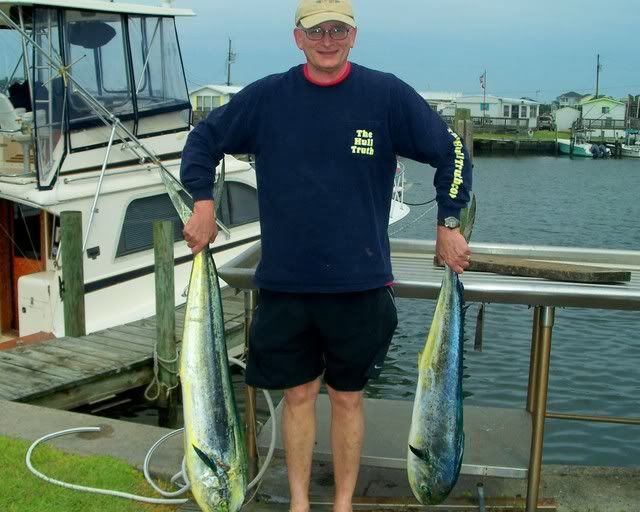 Fish Species: Dolphin
Bait Used:
Method Used:
Water Depth:
Water Temperature:
Wind Direction:
Wind Speed:
About The Author: Captain Bill Williamson
Company: Fishn Warrior Charters
Area Reporting: Morehead City area
Bio: Captain Bill is a USCG licensed captain with 17 years of fishing experience in the Atlantic Beach/Morehead City, NC area. I retired last year after 30 years in the field of education. I was a teacher/football coach, athletic director, and the last 12 years a high school principal. I am now living my dream of charter fishing full time. I believe and encourage customer participation on the charter. With our charter you get to actually fish not just "ride and reel" unless that is what you want to do. I enjoy sharing my fishing experience with others and will do whatever is necessary to make your trip the best fishing experience you've ever had. The boat is a 33' Grady White Express (2006) and the electronics and tackle are first class.
252-230-5315
Click Here
For Past Fishing Reports by Captain Bill Williamson