DAYTIME IS THE RIGHT TIME FOR SWORDFISH!
The Lady Pamela Sportfishing Fleet is in the midst of an amazing Fall bite right now with clients catching Mahi Mahi, Wahoo, Kingfish, Bonitos, Barrcuda, Sharks, Snapper, Grouper and even Tarpon! However one offshore species is stealing the spotlight right now: Swordfish!
NOW is the time to book your Daytime Swordfish trip to catch these amazing, prehistoric-looking and tasty pelagic monsters!
DAYTIME SWORDFISHING!
Not too long ago, if you wanted to book a Swordfishing trip, you had to spend all night offshore, fishing 4-6 baits at one time and you were lucky to get a single bite in a night. Recent innovations in tackle and tactics have opened up Daytime Swordfishing to catch Swordfish weighing anywhere from 80 to 500 pounds. As a result, Fort Lauderdale has become one of the world's premier Swordfishing destinations.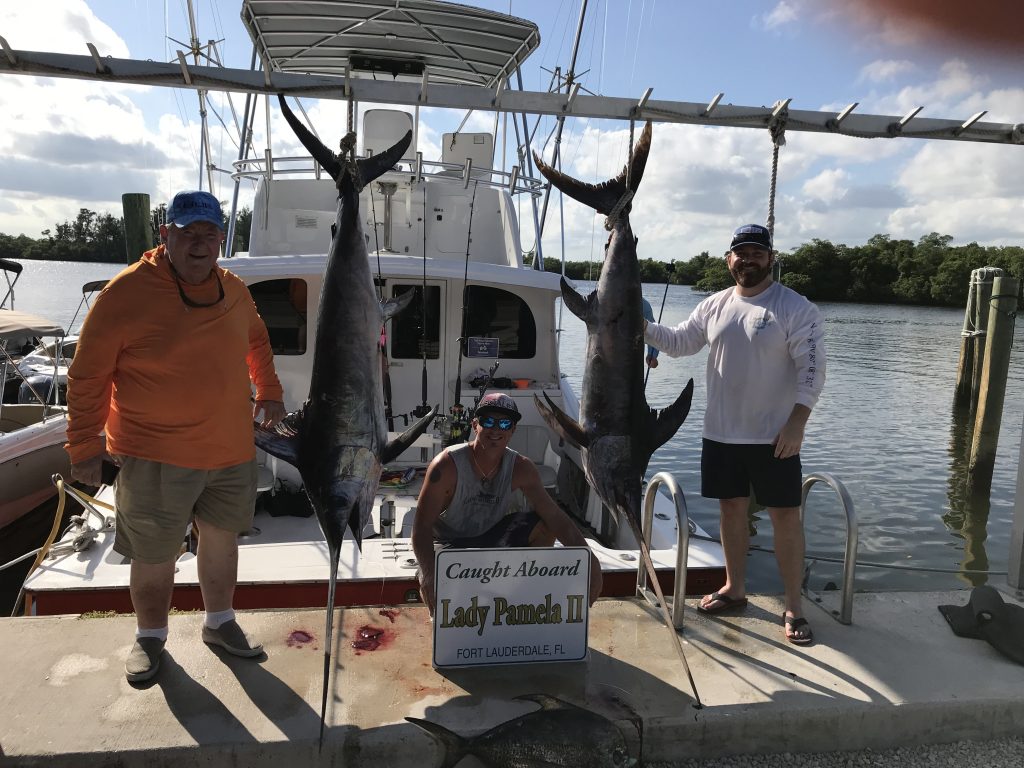 Even though "Daytiming" for Swordfish has exploded in popularity, this type of fishing requires a skilled crew and specially-tailored tackle. Fortunately for our clients, Lady Pamela Sportfishing posseses plenty of BOTH. All of our vessels are equipped with the latest electric reels and terminal tackle to help you bring home one of these amazing creatures.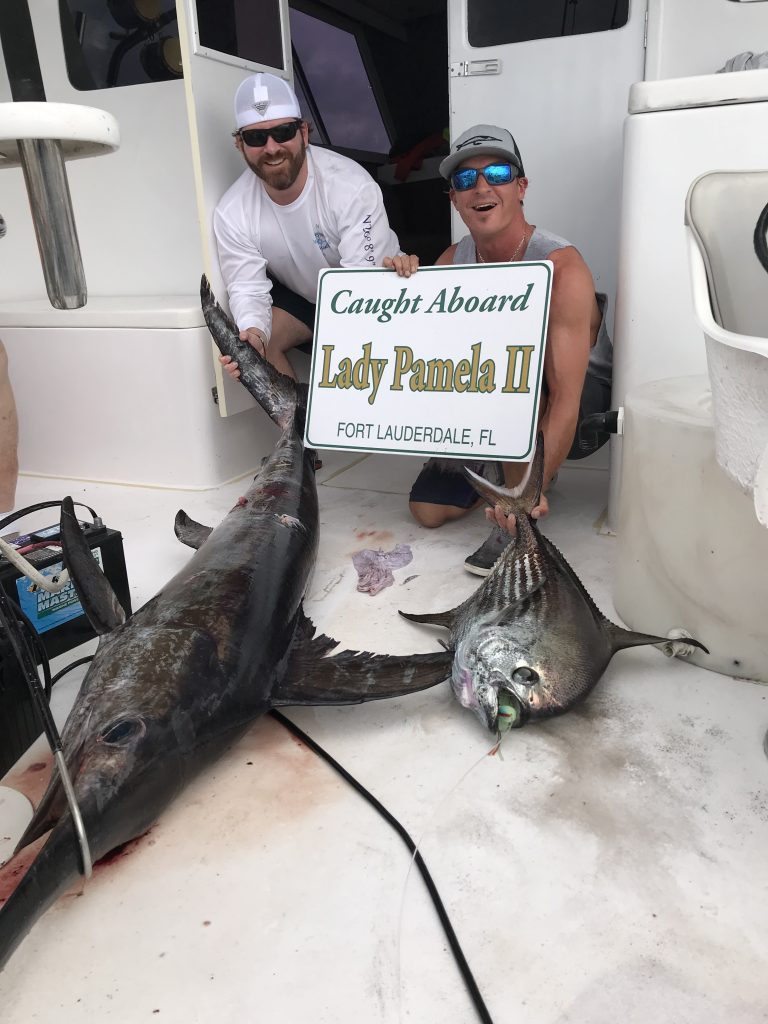 When you come Swordfishing with us at Lady Pamela Sportfishing, we'll set up in 1,800 to 2,000 feet of water, approximately 20 miles offshore. We'll drop down several rigged baits, typically squid or king mackerel, on specially-rigged terminal tackle attached to electric reels. The strike can be very subtle and you'll need our skilled crew to know when to start reeling up. Then, you're on!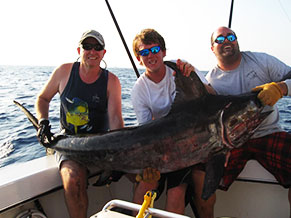 What follows is an amazing slugfest that ends with a slashing, bill-wiping display on the surface of the water! This is truly something to behold! What follows is a delicate ballet to harpoon the Swordfish and bring it aboard for the trip back to the dock.
There are few fish that are as prized for their table value as Swordfish. They are tasty indeed and you would not believe how much meat can be harvested from a single Swordfish – nothing gets wasted.
Check out this video of our latest epic Daytime Swordfishing trip!
Call us NOW to book your trip and experience this amazing Swordfish action and check it off of your bucket list!
Tight Lines,
Captain David